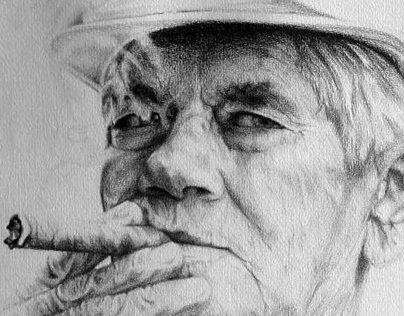 The first portrait is my grandfather, Luis Emilio Serrano. The second portrait is a good friend of mine, poet and writer Felipe Ortiz Bravo.
Tools Used:
Charcoal, Paper
   Click the Print button to print the image on the following items:
Art Prints & Framed Art Prints – Stretched Canvases – iPhone Cases Laptop & iPhone Skins – T-shirts & Hoodies – Gift Cards – Tote Bags – Wall Clocks – Mugs
Thanks for following my Blog!
---
if you ever need a Graphic Art: illustration, character design, animation, etc.
I´ll be happy to help you!
---